About Us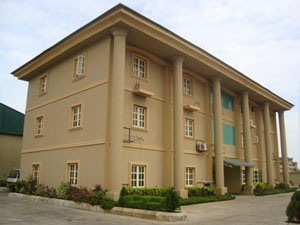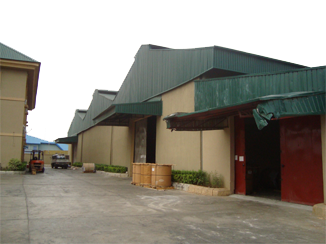 Bozac International Group is one of the leading conglomerates in Nigeria and has been in existence since 1985, with operations in building material (Alum coils) and Cosmetics. Bozac Continental is one of the leading FMCG Company in Nigeria that is into distribution and marketing of beauty care, personal care, and ethnic hair care products. Our brand of products which are premium class and high ends include Fair and White, Bioderma, Ami-White, Maxi White and Inecto ethnic hair dye. They mark-up to about 304 SKUs. We have the franchise and the trade contractual agreement for marketing and distribution of the aforementioned brands with Labo derma – France and Rapidol Godrej Group – South Africa. We currently have in place a distribution supply chain network that is made up of 15 major key distributors each with network that spans from within Lagos to outside Nigeria, 14 zonal territorial markets, and 387 special POPs outlets across the six geographical regions in Nigeria – Lagos, Abuja, Kano, Aba, P/Harcourt, and Maiduguri, and we are still counting (channel development).
Bozac Industries is into the manufacturing, marketing, and distribution of Aluminum coils, aluminum roofing sheets, and aluminum foils. Our ultra modern manufacturing plant and warehouse is equip with state of the art and cutting edge technological facilities which operates under satisfied HSE standards and environmental friendly conditions. We market and distribute certified and approved gauges of all colours and types of aluminum coils, which range from embossed, engraved, corrugated, plain and stainless steel coils. Our distribution and supply chain network is made up of over 80 aluminum products manufacturing industries and distributors across Nigeria.
Capacity
Bozac international group has an ultra modern ware-house that houses the supply chain core operation for the company and the various brand products for the company. Bozac has two (2) trade Plazas at the trade fair open market. Bozac has a Fair and White center in the FCT – Abuja. The company has distribution Vans for direct distribution across major cities in Nigeria.Seven branches across Nigeria are fully in operation. Bozac has a ware-house in from where we run supply chain distribution to the entire northern part of Nigeria.

Part of the land mark record set by our company includes the following:
Via the direct POP distribution and marketing of our brand products we have been able to cut down significantly by 45%, the activities of infiltrators and fakery. Also we have in place a team that works round the clock in the all the major markets – they trial/trace/track/confiscate/arrest and hand over to the police for legal prosecution any person/group of persons/organization that involve in infiltration/fakery/ and illegal marketing and distribution of our brand. products

Increasing the market share of our brands to about 60% as against our competitive products.

Our So-White and Exclusive range of our Fair & White brand of beauty care products has dominated the skin treatment class as the number 1 selling cosmetics in Nigeria. In 2011 Bozac Continental Limited is set to enter into a growth phase with the purpose of achieving an annual, organic growth rate of 7%.
Click here to learn about our products.